Welcome to the Peekskill City School District Parent-Teacher Organization!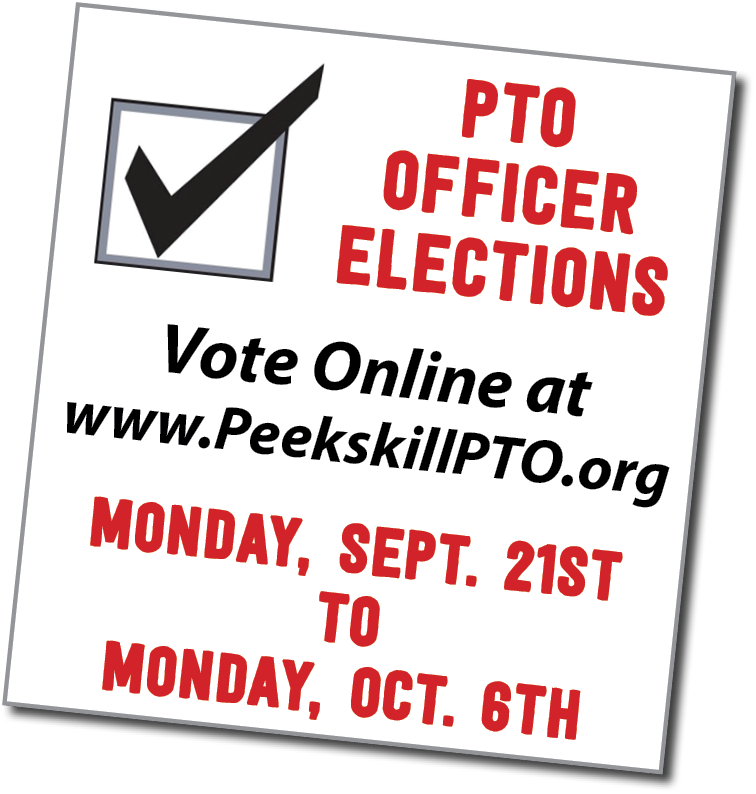 PTO OFFICER ELECTION COMING UP! STAY TUNED TO CAST YOUR VOTE!
Due to the COVID-19 shutdown, the PTO officer elections were postponed from June 2020 to this fall. Our online election will run Monday, September 21st through Monday, October 6th. A link for a ballot will be posted here for you to cast your vote. The votes will be counted and announced by the nominations committee at our first live virtual PTO meeting on Thursday, October 8th.
Learn more about our candidates and the election process here.
Thanks so much for participating!