Welcome to the Peekskill City School District Parent-Teacher Organization!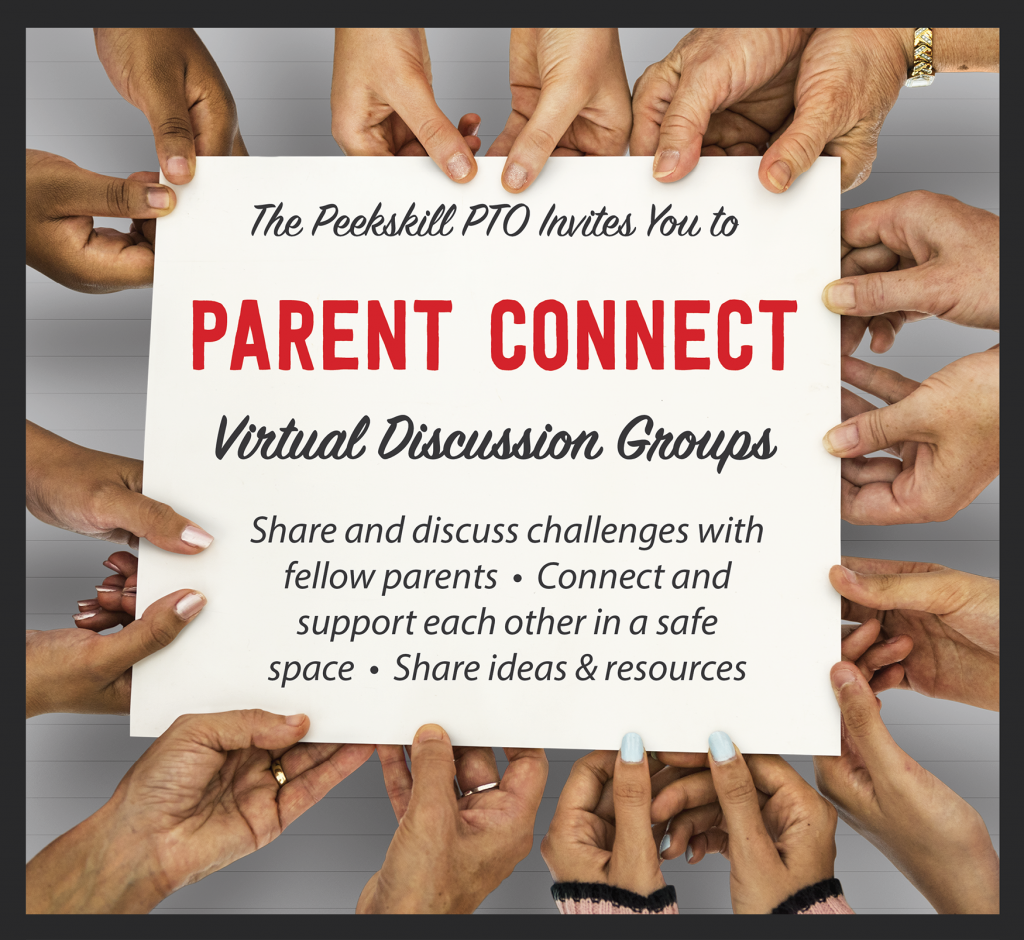 The Peekskill PTO will host monthly school-based virtual discussion groups, moderated by Peekskill parent volunteers, starting in March.
Join us!
All meets start at 7pm
For English-Speaking Parents:
Oakside:  Tues, 3/2
Moderated by Nell Marantz, Kristin Jarvis & Halle Chizmadia
meet.google.com/gwr-dxsc-imc
High School:  Wed, 3/3
Moderated by Vernita Mosley
meet.google.com/ybk-jgvf-cti
Hillcrest:  Thurs, 3/4
Moderated by Heather Amabile & Jen Carbaugh
meet.google.com/hos-qdms-toz
Middle School:  Mon, 3/8
Moderated by Marisa O'Leary & Isabel Pipolo
meet.google.com/fwy-gsjh-uck
Woodside:  Thurs, 3/11
Moderated by Susan Hernandez & Eric Rekeda
meet.google.com/dit-ybrk-ntd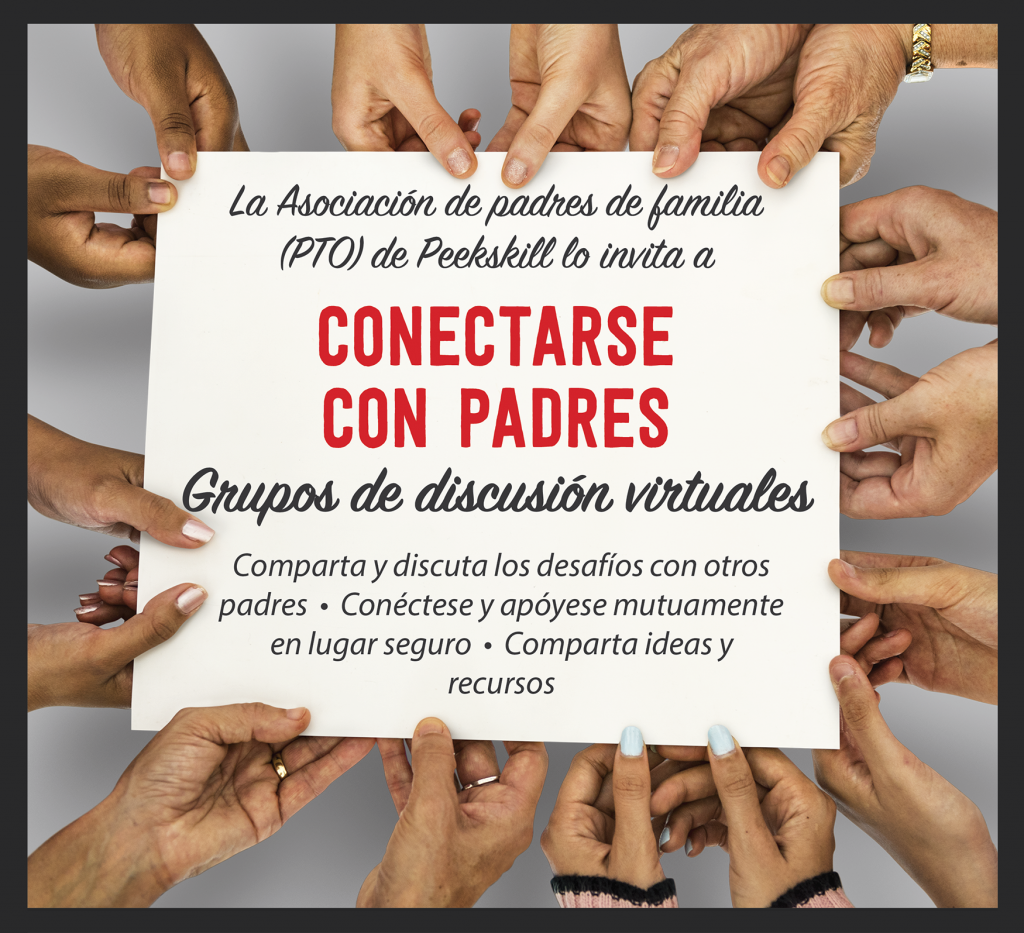 Las discusiones mensuales se harán por medio de Google Meet, moderado por padres voluntarios de Peekskill, Adriana Frega & Vilma Lesmo.
Para todos los padres hispanohablantes, grados K-12:
Lunes, 1 de marzo a las 7pm
meet.google.com/usj-dhbw-esj