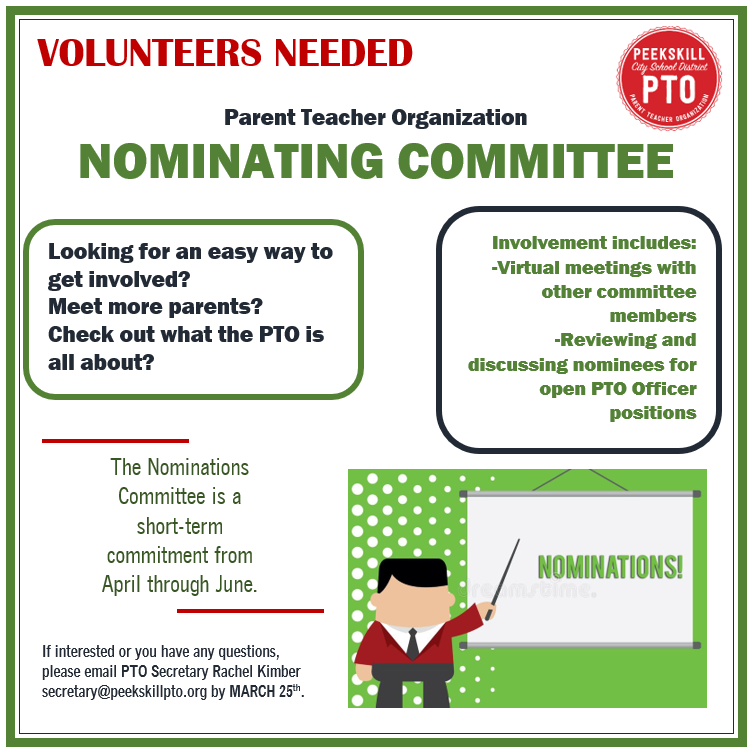 Email secretary@peekskillpto.org to join this year's Nominating Committee.
---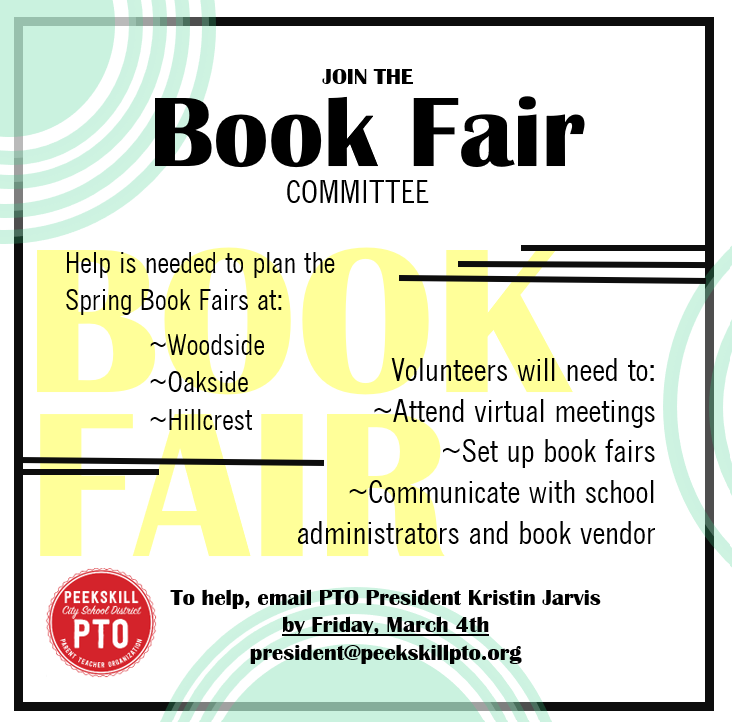 Email president@peekskillpto.org to join the Book Fair committee.
---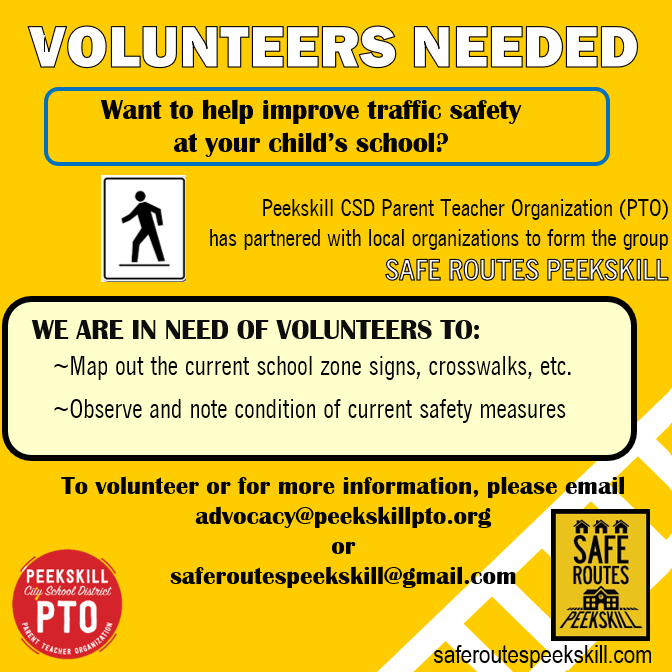 Email advocacy@peekskillpto.org to help out with Safe Routes.
---
PTO Committees
We need your ideas and your enthusiasm! Help us in our work to keep the district moving forward and expand opportunities for all students. Please email a committee chair for details about current projects and how to get involved.
If you would like to be added to our active volunteer list, you may share your name and phone number with us here.
---
Room Parents and School Volunteering
The room parent program is on hold during COVID. As the school year unfolds, we will work with the district to identify areas where parents can get involved during this unusual time.
---
Thank you for volunteering to help in our schools! With your support, we can ensure that the Peekskill City School District can offer each and every child in our community the opportunity to enjoy fun and engaging school activities at ALL grade levels.