Our PTO Advocacy team is collaborating with the PCSD to lobby our state legislators for additional school funding. On February 10th, a team visited Albany with representatives from the District Administration, the BOE and the PTO.  We spoke with our legislators and delivered over 100 letters from parents and community members in support of our school district.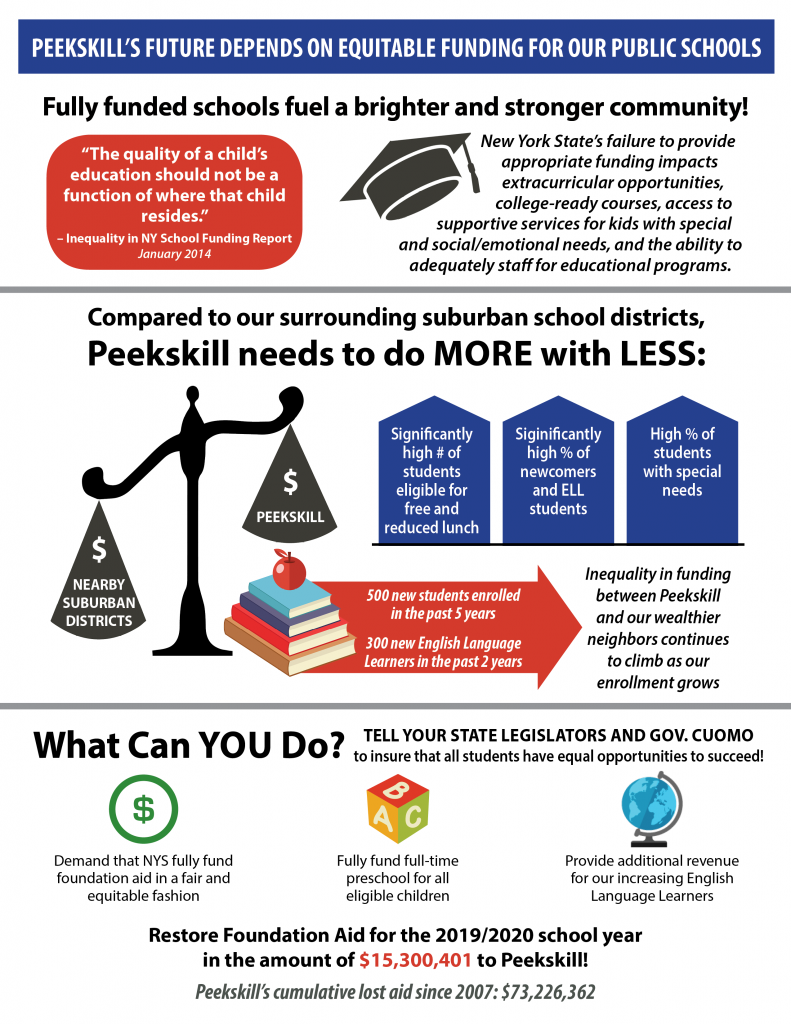 You Can Help:
Call or Write to Our Representatives!
If you have not yet signed a letter, you can download it here and send it directly to Governor Cuomo or your state legislators.
Governor Andrew Cuomo
NYS State Capitol Building
Albany, NY 12224
(518) 474-8390
Senator Pete Harckham
188 State Street
Legislative Office Bldg Room 612
Albany, NY 12247
(518) 455-2340
Assemblywoman Sandy Galef
LOB 641
Albany, NY 12248
(518) 455-5348
The budget process is still ongoing!  To learn more about school funding, please visit the district's budget advocacy page here.