Family Literacy Night: Stories by the Campfire
April 13, 2018 @ 2:00 pm

-

4:00 pm
Let's get our kids hooked on books! Join us for our first family literacy night and district-wide book fair!
This is a FREE EVENT and will be fun for families with children of ALL AGES.
Featuring:
Author Talks & Book Signings
Guest Readers in English & Spanish
Book Fair
Hands-on Literacy Activities
Poetry Slam & Open Mic Performances
Free Food & Refreshments
Raffle Prizes
---
Meet These Highly Acclaimed Authors & Illustrators:
Ron Barrett • Cloudy with a Chance of Meatballs
Recommended for grades K-3
Ron Barrett is the illustrator of the classic picture book, Cloudy With a Chance of Meatballs, one of the NY Times Ten Best Illustrated Books. It has sold over six million copies globally and produced two motion pictures, a TV series and plas-tic toys in Happy Meals. Mr. Barrett has illustrated and authored 31 books for children and adults. He was the illustrator of O. J.'s Legal Pad, a NY Times Bestseller for 20 weeks. His Cats Get Famous, sequel to Cats Got Talent published by Simon & Schuster, is a recent work. An Excessive Alphabet, Avalanches of As to Zillions of Zs was published in Fall 2016 and honored as a Junior Library Guild and Amazon selection. A sequel to Animals should definitely not wear clothing, in print for 45 years, is due in 2018. His illustrations have been exhibited twice at The Louvre's Museé des Arts Déco-ratifs, most recently art from Animals should definitely not wear clothing. Barrett's work has appeared frequently in the New York Times since 1991. He's also been a consultant to the Children's TV Workshop (Sesame Street), Art Director of the National Lampoon, and an art director on Madison Avenue in the Mad Men era, although he was neither mad nor a man.
Michael Rex • Goodnight Goon, Furious George, and Toilet Paper Mummy
Recommended for grades K-4
Mr. Rex is the creator of over 40 books for children, including the #1 bestseller, Goodnight Goon. He is also the creator of the Fangbone! book series, which has been adapted into an animated show on Netflix.
Monique Brown • Clever Sarah
Recommended for grades 2-5
A distinguished educator with over 17 years' experience, Ms. Brown expands her work with children by writing Clever Sarah. A mother of three precocious children, Ms. Brown sought to add a clever book, promoting inquiry and collaboration, to the broad field of children's books. Combining her passion for mystery, education, and entertainment, Clever Sarah captures the unique imagination of the author.
Ted Kelsey • OLGA and Shasha and Wally Watson vs. The Fakers
Recommended for grades 2-8
Mr. Kelsey is a writer living in Peekskill of the Hudson Valley in New York. He is the author of the fantasy OLGA, the 2016 Novel of the Year by the Underground Book Reviews. His most recent title is Shasha and Wally Watson Vs The Faker, a novel about a brilliant teen-age detective who uses her younger brother's unusual brain on a race to solve the mystery of a missing girl. His work for young readers has been praised for its imaginative scenarios, strong female and diverse protagonists, and cliff-hanger chapters. He has been a teacher for over 15 years, and his articles on education have been published in Metropolis and English Teaching Professional magazines.
Carol Weston • Speed of Life and Ava & Pip
Recommended for grades 4-8
Ms. Weston is the author of 16 books including Speed of Life, Ava and Pip, and Girltalk. She's been on The View, Oprah, and the Today Show and lives in Manhattan. She is a graduate of Yale and has an MA in Spanish from Middlebury. She has been the "Dear Carol" advice columnist at Girls' Life since 1994. Speed of Life is for ages 11 and up and is on the 2018 YALSA Best Fiction for Young Adults List. The New York Times called it "funny, moving, and perceptive." Carol's Ava and Pip, Ava and Taco Cat, and Ava XOX are for kids 8 to 12. More at carolweston.com.
Jade Doskow • Lost Utopias
Recommended for grades 9-12
Ms. Doskow is a large-format architectural and landscape photographer known for her rigorously composed and eerily poetic images that examine the intersection of people, nature, and time. Doskow's work has been widely exhibited and reviewed, including in Elle Decor Italia, Newsweek Japan, Dezeen, Slate, Smithsonian, and Wired. Doskow is best known for her long-term body of work Lost Utopias; the 2016 monograph of this project was named by American Photo as one of the top photo books of the year. Recent exhibitions include at Cornell University's John Hartell Gallery in Ithaca and Future-Isms at Glass Box Gallery in Seattle. Doskow's work is represented by Front Room Gallery in New York and Tracey Morgan Gallery in Asheville; solo exhibitions of Lost Utopias will be presented at both galleries in spring 2018.
Purchase a book at the book fair (or bring one from home) and get it signed by the author!
---
Storytime Campground
Our youngest guests are invited to stretch out in their pajamas at our indoor campground for a bedtime story.

Stories will be read aloud in both English and Spanish (Caps for Sale and The Story of Ferdinand)
Guest readers include: Superintendent Dr. Mary Foster, Uriah Hill Director Carmen Vargas, and volunteers from the Field Library
---
Book Fair, Hosted by Main Street Books
Shop our wide selection of books for kids of all ages!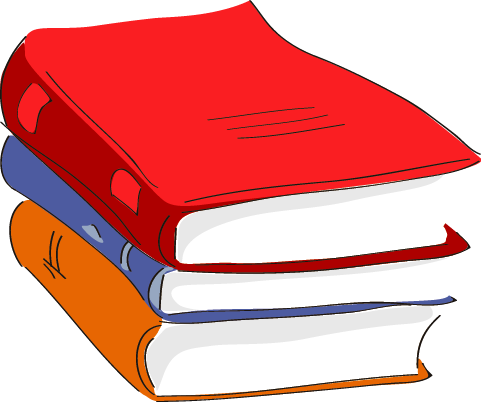 Picture books, early readers, chapter books, middle grade, and young adult
Check out books from our guest authors, including Cloudy with a Chance of Meatballs, Clever Sarah, Lost Utopias, Olga, Goodnight Goon, and Speed of Life
Get an additional free raffle ticket with a book fair purchase
---
Hands-on Literacy Activities & Crafts
Visit our activity centers for some hands-on fun.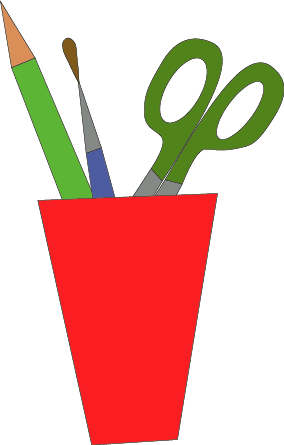 Go on a literacy-themed scavenger hunt
Decorate a personal bookmark
Build a poem with our "magnetic" sticky poetry
Make a tissue paper flower inspired by The Story of Ferdinand
---
Poetry Slam & Open Mic Performances
Student poets & writers are invited to perform at the Open Mic.
Peekskill Mayor André Rainey will host and act as MC!
Read, recite, or perform your original poems and stories
3-minute maximum per person please
---
Free Food & Refreshments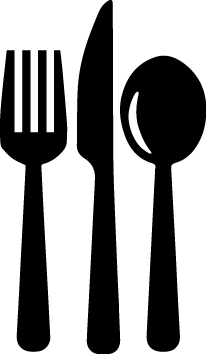 All guests will receive free tickets to use at our concession stand for a selection of refreshments.
---
Partners in Literacy
Stop by our info tables to learn more about our Partners in Literacy, including the Field Library, Peekskill Basics, and Peekskill Reads.
---
Please note that this event will replace our April General PTO meeting and will be held at Peekskill Middle School at 212 Ringgold Street. All district families and staff are encouraged to participate in this exciting free event! Spanish translation will be provided.
We need volunteers for this event! Sign-up here to help or email volunteers@peekskillpto.org.