Your fundraising dollars support our school community & help our teachers provide a high quality education for every child.
Thanks to your generous support last year, the PTO was able to provide over $20,000 in program funding. Proceeds benefit PTO programs and all students and staff in our district, including:
Enrichment programs & assemblies
Refreshments for school dances & other building events
Literacy nights & author visits
Special PTO events such as Trunk -or- Treat
Graduation photos & retirement gifts
Staff appreciation luncheons
---
2019 Fundraisers: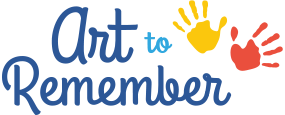 Art to Remember
Preserve your child's artwork by ordering a custom gift or keepsake of their very own masterpiece!
Personalized order forms will be sent home in backpacks during the week of March 25th.
Return your customized order form to your child's teacher or order online at Order.ArtToRemember.com using your child's online order code.
Orders must be received by April 5th!
---

Spirit Gear
Our 2019 Peekskill Pride Swag is now on sale at every Saturday Academy event at PKMS!
Look for the PTO Table to purchase crew and v-neck t-shirts, baseball shirts, and hoodies. Prices range from $10-$25. XXXL sizes and special orders available upon request.
Collect Box Tops from common household products. Send them in to your child's teacher to earn money for our schools. Collect Box Tops in a zip loc bag, and mark it with your child's name and teacher's name clearly printed on the outside. Click here for a full list of participating products.